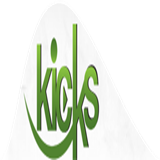 Kicks
Tel

+973 3992 2583

Hotel

Hotel Diva

Location

Juffair

Timings

Open daily noon-2am.

Entry Fee

free

Happy Hours

Open daily noon-2am.
Well hello there Chaps and chapesses, welcome to Kicks Great British Pub. What a wonderful surprise to see you in this neck of the woods! No one does pubs like the British and Kicks is no exception.. the only question is, Can you Kick it!?! A hearty edition to The Hotel Diva in Juffair, it is a home away from home where anything can happen and normally does! Stop by and be in for a jolly good show old beans! The Kicks team are a frightfully fantastic ol' bunch and will supply you with a glass of whatever tickles your fancy.. from fresh draft to a G&T.. oh is it Pimms O'clock already.